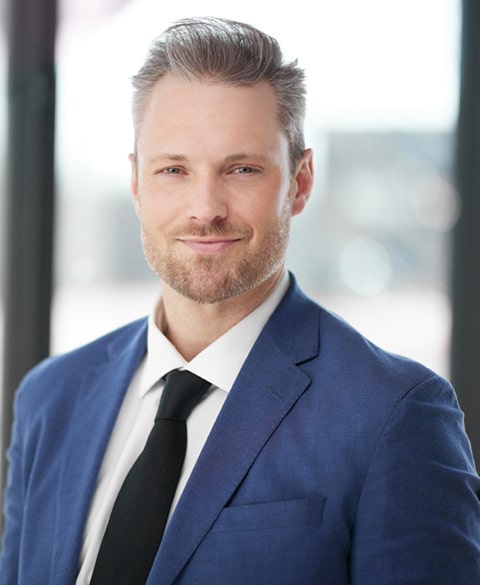 Marcus Sladek 
Associate
With vast experience as both a defense attorney and prosecutor, Marcus Sladek is as well-rounded in the art of criminal defense as one will find in the greater Omaha area.
Marcus gives great care, attention, and a personal touch to every client he represents, whether charged with a crime or injured in an accident.
After nearly 12 years' experience in both defense practice and the Omaha City Prosecutor's office, the Douglas County Courthouse is Marcus's second home. Demonstrating a deliberate, soft approach with prosecutors and judges, he also provides expertise in evidentiary rules and vigorous litigation skills in the courtroom. His experience on both sides of the criminal law realm has served his clients well, successfully defending clients charged with crimes that carry the possibility of a life sentence, along with lesser charges like driving under the influence (DUI), and drug and firearm charges.
A skilled negotiator with a knack for valuing a claim, Marcus is able to help clients injured in an accident reach settlements with insurance companies and tortfeasors alike. His experience in personal injury litigation helps navigate clients through an otherwise stressful and confusing situation, while bringing those clients a sense of resolution, closure, and satisfaction.
A graduate of Omaha Westside, Dana College, and Creighton University School of Law, Marcus has called the Omaha area home his entire life. He has served as President of the Omaha Barristers Club, in addition to serving the City of Omaha as a member of the City Employee Advisory Board for Diversity, Equity, and Inclusion.
Practice Areas & Specialties
Criminal Defense
Personal Injury
Workers' Compensation
Education
Creighton University School of Law, Omaha, Nebraska – 2012, Juris Doctor (concentration in litigation)
Dana College, Blair, Nebraska – 2009, Bachelor of Arts (cum laude), Distinguished Graduate Award for Leadership
Bar Admissions
Nebraska
Iowa
U.S. District Court – District of Nebraska